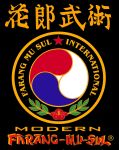 ---
Home, News, Philosophy, Rank, Articles, FAQ's, Events, Biography, I.D.S.C., Store-FMS Products, Images, Links, Video Clips, FMS Programs, Long Distance Training, Official FMS Black Belts, Warrior Quest Championship
---
Modern Farang Mu Sul® International
Black Sash Summit Meeting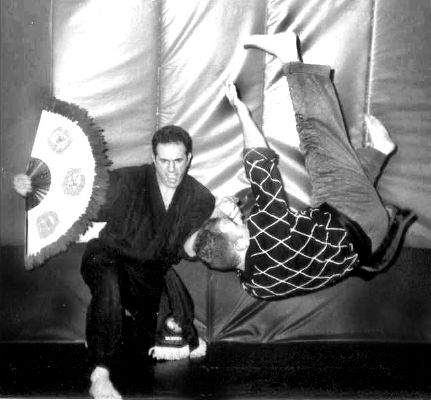 The Annual Gathering For All
Modern Farang Mu Sul® Black Belts - Black Sashes
Has Arrived
Train Personally With Grand Master De Alba
Here is the opportunity to
Review Past Material
Learn New Material
Weapons Training
and More!
WHEN: Sunday - June 27, 2010
WHERE: San Francisco, CA
TIME: 10AM - 6PM
COST: No Charge to all FMS Black Sashes
---
Home, News, Philosophy, Rank, Articles, FAQ's, Events, Biography, I.D.S.C., Store-FMS Products, Images, Links, Video Clips, FMS Programs, Long Distance Training, Official FMS Black Belts, Warrior Quest Championship
---
We hope you enjoy our web site. Come back and see the various changes coming to this site. Please feel free to email Grand Master De Alba directly with your comments!

---
DSYSTEM.com web service (the "Service") contains material derived in whole or in part from the teachings of Grand Master Michael De Alba, the International De Alba System Confederation™, Modern Farang Mu Sul ® and their students, instructors, and associates. International copyright, trademark and other intellectual property laws protect these materials. Users, guests and visitors may not modify, copy, reproduce, republish, upload, post, transmit or distribute in any way or in any form, any material from the Service including code and software. Users, visitors and guests may download material from the Service for personal, non-commercial use only, provided all copyright and other proprietary notices are clearly visible and intact. Commercial use, reference or linkage to the Service site, without the express written permission, of Michael De Alba or his assigns, by registered letter, is prohibited.Copyright 2001® DeAlba Productions
Modern Farang Mu Sul ®
Phone: 415-661-9657
PO BOX 21
Fulton, CA
95439
Webmaster :Stuart McCalla